What We Do
Our recruitment solutions allow our clients to grow more effectively, more successfully and more enjoyably.
CV's Submitted Progress To Interview
Candidates Accept Job When Offered
Candidates Still In Their Job A Year On
How We Can Help
We recruit for marketing agency teams that partner with global brand corporations. Our candidates help corporations create highly effective brand, product, customer and team experiences.
Our Approach
We specialise in connecting key talent, worldwide.
We work to a clearly defined process that is easy to understand and leads to an agreed and timely outcome. We treat each assignment as unique and bespoke, understanding the critical needs in order to connect candidates that are culturally and technically on brief.
This in turn leads to a high level of successful outcomes and an enjoyable recruitment experience for our clients and candidates.
Social Media Intelligence
Qualitative, Quantitative
Marketing & Brand Strategy
Our Team
We're highly experienced, hands-on recruiters and ex-marketeers. We understand the commercial implications of getting recruitment wrong and we are here to help. We work as an extension of our client's team, working collaboratively, giving straight talking, commercially grounded advice and always focussed on the ideal outcome. We've built a purposefully nimble, senior-led business model. Allowing us to define the need and ensure we satisfy that need with our team and network of specialist partners.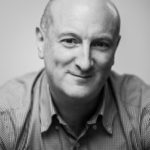 Matt Webb
Matt has a wealth of helpful and practical knowledge to help you achieve a competitive advantage when job hunting and building your team.
Matt will help you successfully navigate a rapidly changing recruitment landscape and avoid making potentially costly and damaging mistakes.
Matt and his team are here to make moving jobs and building teams an enjoyable, profitable and successful experience.
Rebecca Cousins
Rebecca ensures that high calibre candidates are introduced to industry-leading companies. 
Whether job hunting or recruiting a team, Rebecca will help you to uncover and explore new opportunities and maximise your potential.
Rebecca is here to make moving jobs and building teams an enjoyable, profitable and successful experience.